Target audiences
This course is for young people but older people and educators may also benefit from the content.
Welcome to our open online course exploring health and wellbeing in online environments.
At Infodemics we noticed that a lot of misinformation about health gets shared via social media and messenger apps. This course will provide you with some knowledge and tools to help you to navigate the content you see online.
You can work through the whole course in order or pick and choose areas which interest you.
Info for educators and youth workers – the tutorials here are mapped against the digicomp framework and link to our extended competency statements specifically for health and wellbeing. You can find more resources in the toolkit.
There are 13 lessons in the course, you have to click on the 'show more' button to see them all.
There is an accompanying Self Assessment Tool, we suggest you complete it before and after working through the course. You will need to register for an account to access the tool. At the end of each lesson you will find a link back to the self assessment tool, you can also use the buttons below.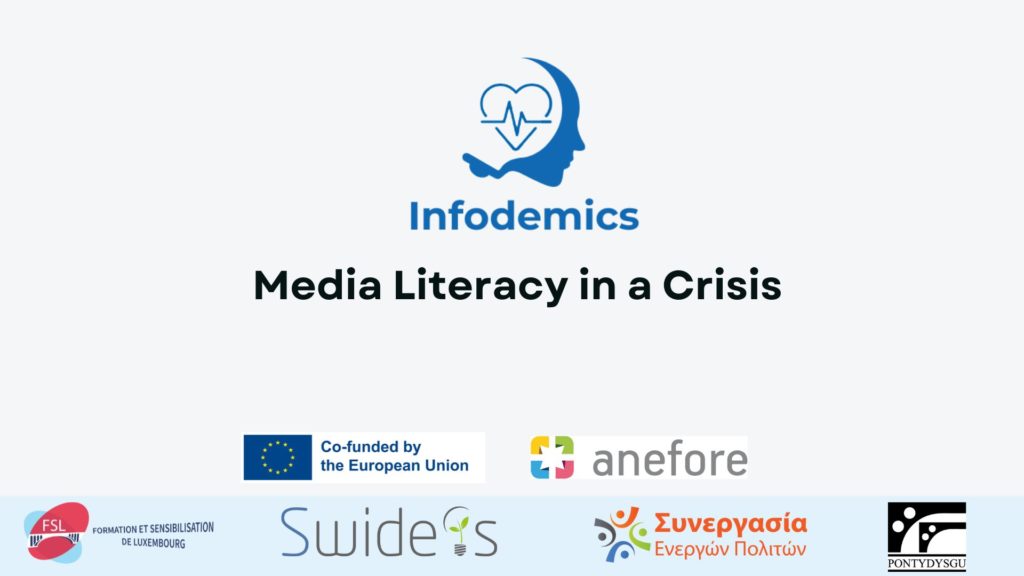 The infodemics team are experts from across Europe in education, youth work and media literacy.
The infodemics toolkit...